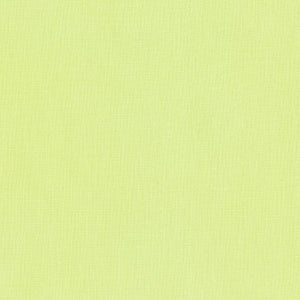 Sugar Bowl Crafts
Kona Solid (Summer Pear) - HALF METRE
Regular price
£5.50
£0.00
Unit price
per
Manufacturer Kona
100% Cotton
suitable for quilting, dressmaking and crafting
width of bolt is 110cm
Why do quilters around the world love Kona(R) Cotton?
First introduced in 1984, Kona(R) Cotton has grown through several expansions over the years and has the largest range of quilting solids available - now with an astounding 365 colors to its name! Kona(R) is not only celebrated for its vast array of colors, but also for its 'beefy' hand, achieved by adding yarn to the traditional quilting cotton construction. The beefier construction of Kona(R) adds desired structure to patchwork projects while still being a delight to sew through! Additionally, Kona(R) is processed and tested for harmful substances and is certified to meet Oeko-Tex(R) Standard 100.
Please note how we sell our fabrics.
IF you order '1' then you will be buying a half metre (50cm x 110cm). 
When you buy '2' then you will be purchasing a metre (100cm x 110cm).
We are happy to order bolts for you, please contact us to arrange a quote.
---