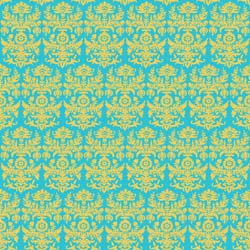 Sugar Bowl Crafts
Matthew (Turquoise) by Jennifer Paganelli
Regular price
$5.00
$0.00
Unit price
per
Happy Camper Collection
Designer Jennifer Paganelli
ManufacturerRB Studios (A Division of Midwest Textiles & Supplies)
100% Cotton
suitable for quilting, dressmaking and crafting
width of bolt is 110cm
Fat Quarter is 50cm x 50cm approx
Please note how we sell our fabrics.
IF you order '1' then you will be buying a fat quarter. 
When you buy '2' then you will be purchasing a half metre (50cm x 110cm).
When you purchase '3' you would be purchasing 75cm x 110cm.
When you purchase '4' you would be purchasing 1 metre etc.  
We are happy to sell long quarters, please contact us to arrange.
Jennifer Paganelli has been such a supportive influence in our business right from day one! Amanda and I have been lucky enough to help launch her fabrics in the UK and we love the joy she brings with each design.
Jennifer has a resounding reputation for brilliant color in both her hand-painted and revamped vintage fabrics. She has the ability to rearrange and add significant elements to her signature style, bringing alignment to the old and new. Criss-crossing boundaries and cultural dynamics bring a fresh voice to quilting. The colorations are robust, having been influenced by Marimekko and Lily Pulitzer during Jennifer's early years growing up on the island of St. Croix. A fabric designer since 2005, with 40 collections to her name, she has a devoted following eager to see what's coming next! We are delighted to introduce Happy Camper as her first collection for RB Studios.
---